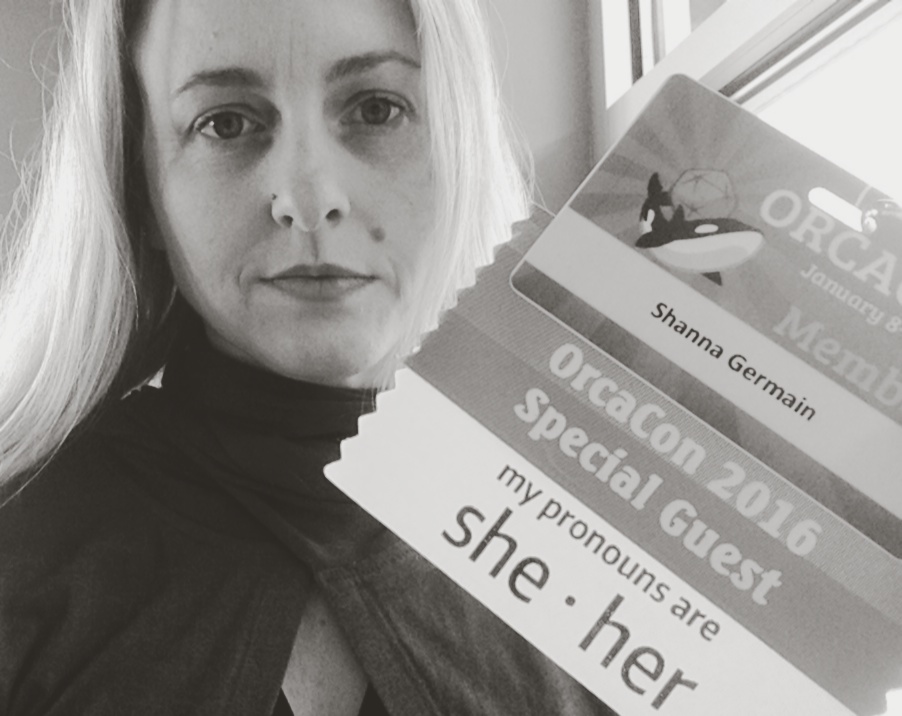 Writing in Small Spaces.
By writing in small spaces, I don't mean like in a closet or inside a dryer (although I've known more than a few writers who sneak off to the bathroom to write, since it's the one place in the house that they know they won't be disturbed). I mean in small spaces of time.
I like to write in big chunks. Ideally, a week. I'm kind of kidding, but also not really. My ideal way to work on something is to have a long stretch of time where nothing else is required of my brain. I can do nothing but think about the story. The most productive I've ever been was when I lived on a tiny, rural island in Scotland. I only knew a few people. I didn't have a job. Internet was sporadic. I walked and ate and read and wrote A TON.
But the truth is that space rarely happens. Thankfully, I do have a life where I can often grab two or more hours of solid writing at a time. Not always though. This weekend, I'm a guest at a lovely convention called OrcaCon. I'm doing panels on sex, gender, GMing, spending time with people I adore, and doing some other fun and interesting stuff.
I'm also trying to write this novel. Which means small spaces of time. I'm at a coffee shop now, and have just finished writing for the 15 minutes it took me to fuel up on caffeine and sugar (and to recharge my introvert battery). I managed to get some solid words down, to rework a small section that's been bugging me, and to jot down the ideas that I had on the drive to the convention this morning. It's taken me another 3 or 4 minutes to shoot a photo and write this blog post (which probably means there are typos, so I'll apologize in advance).
Now I'm going back to the convention, feeling like I've accomplished something. I'll probably try to get another 15 minutes in later in the day as well. One of the things I've learned is that successful writers are often the ones who find time for what they love. I once had someone tell me, "Everything you want to achieve requires some kind of pain. Choose your pain wisely."
So here is my pain I choose: that sometimes I don't have my ideal of long spans of time to write, but I find a way to make the time. Even if it's just 15 minutes. Small spaces make big things.
~iadace~
Shanna
~~
Follow along! If you're interested in learning how this novel (or, really, any novel) comes together, feel free to subscribe to this blog. Over on the right in the sidebar, you can subscribe to JUST posts that pertain to The Poison Eater, so you don't get all the other stuff. Or just click The Poison Eater category to get a list of all the previous posts.