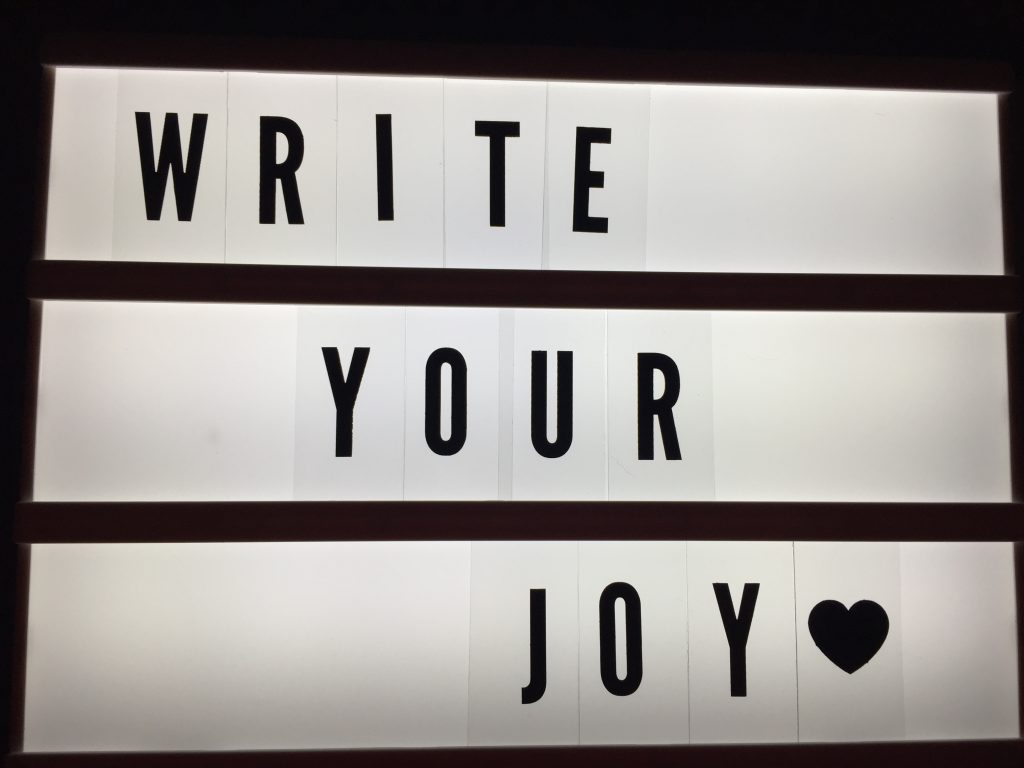 At the end of 2017, I essentially decided to say goodbye to social media. It was a sad moment, for so many reasons. The largest of which is you — yes, if you're reading this, you're likely one of the people who made social media awesome for me. I love interacting with readers, with fans, with friends and loved ones, with other creatives and colleagues, with thinkers and doers and lovers and fighters. I love reading people's stories, hearing about their games or their writing or their pets or their joys. So much resistance and resilience in every post and picture, so much honesty and creativity and helping and healing. The community that lives in my corner of the internet is glorious and beautiful, and I already miss all of you so much just writing this that it makes my heart hurt.
But, I have to be honest: the other side of social media was killing me. You know the side–the people–I'm talking about. The ones who say you're never good enough, no matter how much good you do. The ones to whom you're just someone to shit on, or walk on, or shove down the stairs. Strangers who have no qualms about verbally punching you in the face, or in the heart, just because they can. It wasn't just me, either. I couldn't stand that people I love were being mistreated, harassed, and abused because they wrote a story with a gay character — or wrote a story without one. Because they loved Star Wars or were anti-war. Because they fought for their rights to live and love, or for others' rights to do the same. Because they refused to be touched without consent. Because they dared to be a voice online, vulnerable and searching and yearning for something more.
It used to be when I started writing, haters had to write me a letter to yell at me. It took effort. Work. They really had to hate what I'd written to find their way to me — paper, a pen, buy a stamp, find my address. Once, a woman showed up on my front porch to tell me that I was going to hell for writing a lesbian sex scene. She scared the fuck out of me, but I respected the kind of gumption it took for her to find me and actually show up, face-to-face.
On social media, though, it doesn't take any effort to destroy someone. Emotionally. Professionally. In other ways. There's no risk in attacking someone because there are no repercussions for doing so. This year, I watched people's reputations get ruined by misinformation and ire, by people who had no stake or knowledge in the matter at hand. I experienced and watched so much abuse and harassment online in the last half of 2017 that I essentially stopped creating. Stopped interacting with people. Stopped trusting my instincts. My heart hurt all the time. For myself. For others. For the world. Of course, none of this was solely due to social media–the world, as we all know, is a whole heartbreak in itself. But if the world was making the wounds, then social media was ripping them open with claw and fist every time they started to heal.
I might have allowed it to go on forever, but there was a moment, a flaying of my heart from a random stranger, that nearly felled me. The only thing that kept my upright was my anger that this complete stranger had nearly taken something so dear from me.
I realized I was opening my door to assholes and inviting them in every day because I didn't want to shut that door on my friends and loved ones. Because I was afraid that I would lose those connections to the people I cared about. That without social media in my life, I would feel alone in fighting the world, and I would falter and lose my way.
But I was already losing my way. I knew something needed to change if I was going to survive this new year intact. If I was going to start creating and loving and living again. So. I closed my door and locked it and warded it to high hell. If a random person wants to poke holes in my heart, I'm going to make them fucking work for it. Hard. Because my heart — your heart, all of our hearts — deserve to heal and be whole. They deserve to be respected and honored. They deserve to not be touched–and certainly not ripped from our chests–without our explicit consent.
So about that door I closed? I made you a key. Come and join me here on the blog (or in email or in person) any time. You can subscribe over at the right hand side and get notified via email whenever I post. We can talk writing and gaming and reading and art and pets and love. Let's create a community of kindness. I'm taking my heart and my life back for 2018. I hope you are too.
Live your joy,
s.