Six things I loved this week:
1. The Fall. This show isn't perfect but it's damn fine, and it fits right into the triptych of my favorite serial killer shows, next to Hannibal and The Killing. First, I could watch Gillian Anderson in anything. In this, her character is a fierce, broken mess and I love her for it. Second, the nuanced, complicated handling of sexuality, feminism, BDSM, desire, and psychology is pretty brilliant. Nothing is simple–not gender roles, not love, not desire, not our past or present–and this show is willing to look at those incongruities straight in the face.
2. The crew that's making the Numenera short film. Back during the original Numenera Kickstarter, we promised a short film if we hit $500,000. Of course, it was a dream goal. No way in hell did we we think that the Kickstarter was going to do that well. We should have trusted the backers, because they hit that goal and then some! Since then, we've been thinking about the film and who to collaborate with. No one seemed quite right. Either their skills weren't the quality we wanted or they didn't really get Numenera. So when Numenera fan and talented movie director Joan Manuel Valdes came to us and showed us sample of a film he was working on, we were blown away with how perfect it was. We're paying for the film out of that original Kickstarter, and the crew is going to run a Kickstarter to raise money to make the film even more awesome. So excited about this!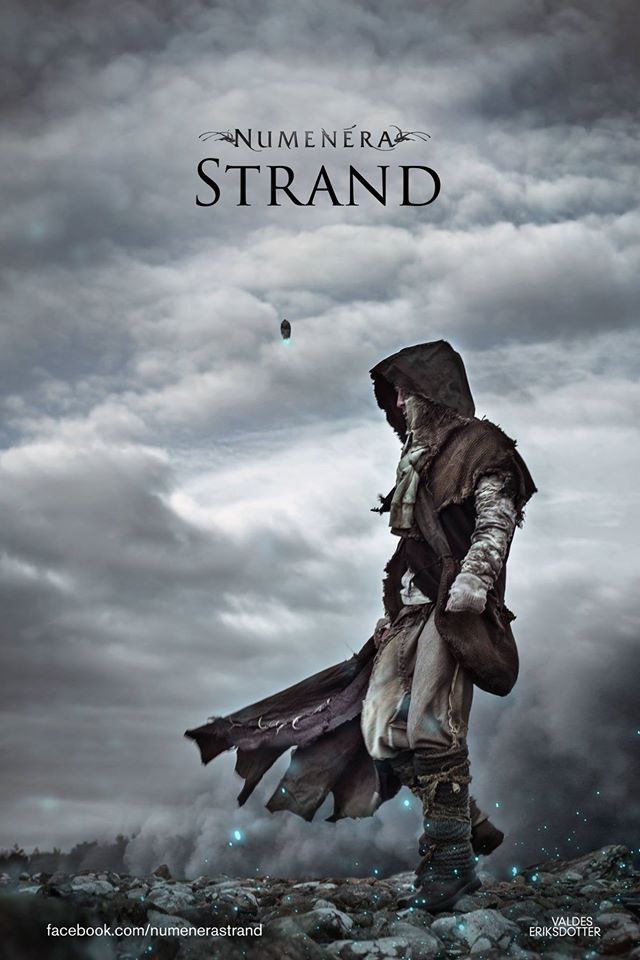 3. My Fitbit Charge. Okay, I never thought I'd love this. I really didn't. For years, I've used an old-style, simple pedometer to keep track of my miles. But I often forgot it when I went walking and then I'd just be like, "Fuck it. I don't know how many steps/miles I walked so I'll just not worry about it for today." But with the Fitbit, it's on my wrist all the time. Yeah, I know it's another step toward being tracked and watched every moment of the day, but man, I am getting my miles in. And I know how much/well I'm sleeping, which is really interesting. I thought it was odd that I could be in bed for just 5 or 6 hours and feel rested, but Fitbit tells me that's because my sleep efficiency is somewhere between 95-99%. Please don't ask me how it knows when I'm asleep and when I'm not, because I don't know and I've just decided that it's a disciple of Santa Claus and so it just knows such things.
4. Sunless Sea, from Failbetter Games. The motto is: Lose Your Mind. Eat Your Crew. Die. Need I say more? From the brilliant minds behind Fallen London, this game is everything you want it to be. Or I think it will be if I could stop eating my crew and dying.
5. Letterforms erasable notebooks. I know I've mentioned these before, because they are absolutely one of my favorite possessions, but they've been out of stock for a while and now they're back. So if you want one, get one. I use mine ALL THE TIME. Seriously. Here, for example, are my "notes" from last week's roleplaying game (I think best when I'm doodling).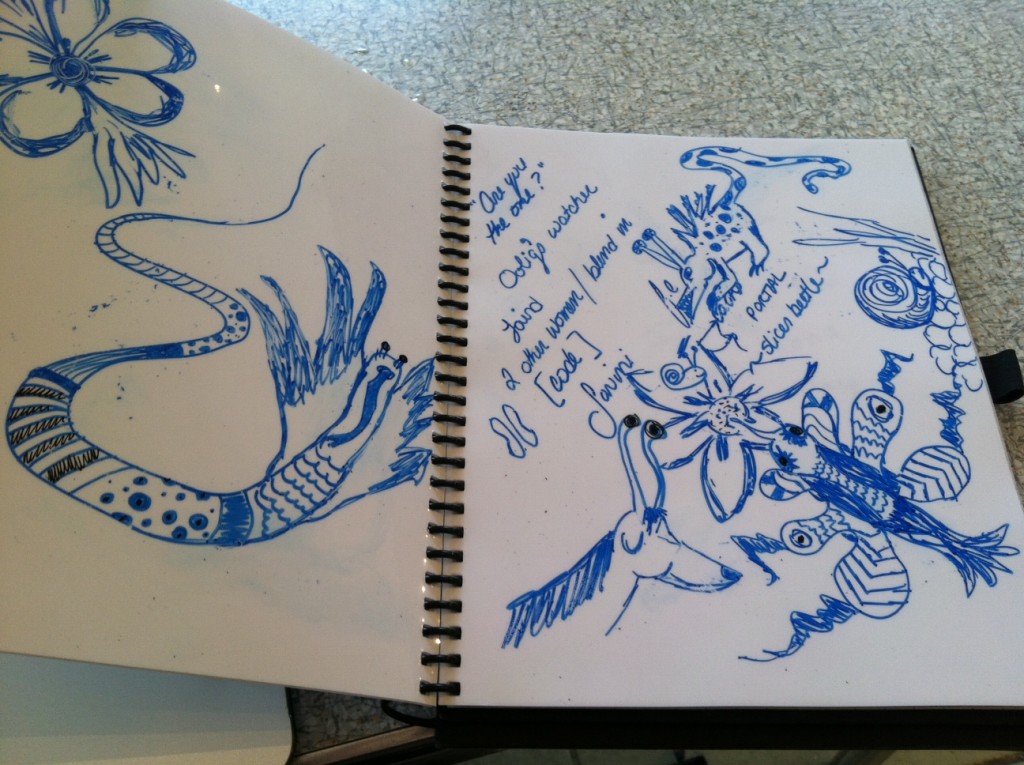 6. Your turn. What impossibly awesome things did you discover this week? Add your comment below —  I'll do a drawing and send the winner an impossible thing that I love.
Kiss kiss bang bang, s.